About New Street Dental
Useful and time-saving info about our dental practice.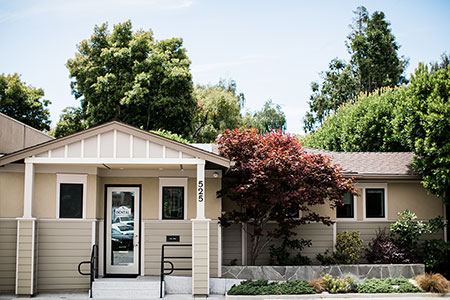 We feel there's only one way to practice dentistry: with concern, clear communication and clinical excellence. At New Street Dental we are devoted to maintaining and enhancing your oral health using state-of-the-art equipment and procedures in a modern, clean and comfortable environment.
We take the time to listen to you so we can best accommodate your needs as well as your desires. An individual consultation and comprehensive examination with Dr. A. Gavin McClure will provide you the opportunity to better understand your oral health and all of the available treatment options. We encourage you to ask any questions that will help you to reach your personal dental health goals. Ultimately, we are here to provide you the necessary information to guide you to make the best informed decision for your own health.
Our treatment coordinator will help you facilitate your treatment whether it is simple or complex. Written financial arrangements and an insurance benefit predetermination will be provided to you prior to any services rendered so you can best plan your treatment.
Our responsibility is to help you plan for a future of optimal dental health. We can only do that with your help. If you have a concern or need additional information, please ask. Let us know your thoughts about our practice. We want to keep you smiling.
Uncompromising Safety
Infection control and universal precautions protect patients and staff alike. Everyone benefits from rigorous infection control: you, your dentist and the dental team. The cornerstone in a good and safe dental practice is the element of trust. You should feel free to discuss this topic with Dr. McClure, and you will always receive a straightforward answer.
Dr. A. Gavin McClure and his entire team follows strict sterilization and cross contamination procedures recommended by the American Dental Association (ADA), the Occupational Safety & Health Administration (OSHA) and the Center for Disease Control and Prevention (CDC).
Training and Expertise
Our standing as a team of highly trained and skilled clinicians is dependent upon our commitment to continued education and learning. To assure our competence and your confidence, we regularly attend dental lectures, hands-on classes and dental conventions to keep us informed of the latest developments in our profession.