Family Dentistry Santa Cruz, CA
We strive to accommodate the needs of your entire family.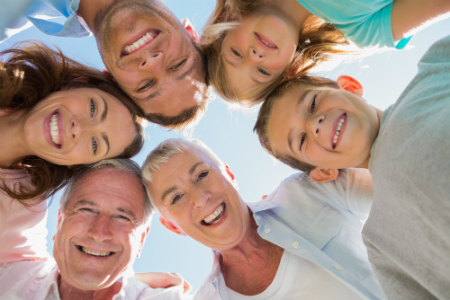 Here at New Street Dental, you can get the best dental care for the whole family. Our Santa Cruz dental practice involves the latest technologies in dental care and a wide variety of services for your family.
Services offered at New Street Dental range from preventative treatment, emergency care, oral cancer screenings, fillings, porcelain veneers, crowns, bridges, implants, root canals, tooth extractions, dentures, teeth whitening, and much more!
During your first visit, Dr. A. Gavin McClure, your local Santa Cruz dentist will take the time to learn about your oral health concerns and get all the necessary information to enable us to provide the best treatment options for your particular situation. This includes your concerns about insurance, financing and how dental treatment can fit into your budget.
Over the years, Dr. McClure has been serving dental patients from all around the Santa Cruz area. The professional team at New Street Dental is highly esteemed for their gentle care and dedicated service. In short, our goal is to exceed your expectations on every level.
Our welcoming, relaxed environment is friendly and inviting, not intimidating and clinical.
We want to be your choice for family dental care, and we will make sure every member of your family gets a high level of personal service and undivided attention. When you bring your children to us for routine checkups or pressing dental issues, you will see how hard we work to make them feel comfortable. Our welcoming, relaxed environment is friendly and inviting, not intimidating and clinical.
To make an appointment at New Street Dental please call our office at (831) 426-1343, visit our contact page or complete our appointment request form. With our focus on comfortable dentistry, we take the stress out of visiting the dentist's office.