Meet Our Doctor & Team
New Street Dental is dedicated to fulfilling all your needs as a patient. We use the most up-to-date techniques and materials to both improve the appearance of your smile and help restore your teeth to their full form and function.
A. Gavin McClure, DDS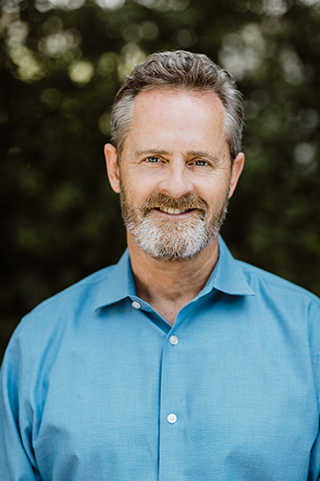 I grew up in a household where fixing things was a sport. Broken objects that most people would discard were, for my father, a source of great amusement and satisfaction when cleverly restored to function. Naturally, I was co-opted into this practice and, with time, began to appreciate the fruits that patience, concentration and manual dexterity could bear.
Fast forward to the present day and I still really enjoy problem-solving and fixing things, both prerequisites for the technical side of dental practice. In 1985 I graduated from UC San Diego with a degree in Biochemistry and Cell Biology and then in 1990 matriculated with honors from the UC San Francisco School of Dentistry. For the next four years, I worked in public health at the Sacramento Urban Indian Health Project while maintaining a part-time associate position in a private practice in Davis, California. In 1994, suffering from one too many sweltering Sacramento summers and topographical boredom, I relocated to beautiful Santa Cruz. Married and with a grown son, I count my blessings daily that I am able to work where I live in this beautiful place with clean air, a dynamic downtown, and an interesting, ever-evolving community.
My practice philosophy revolves around attentiveness to the needs of our patients. From this understanding develops the foundation for the trust and confidence necessary to provide service with integrity and satisfaction. I am committed to lifelong professional education and application of sound science to bring the best that modern dentistry has to offer to my daily clinical practice. I am a member of the American Dental Association (ADA), California Dental Association (CDA), Monterey Bay Dental Society (MBDS), and the Academy of General Dentistry (AGD).
Our Team
Stacee
Office Coordinator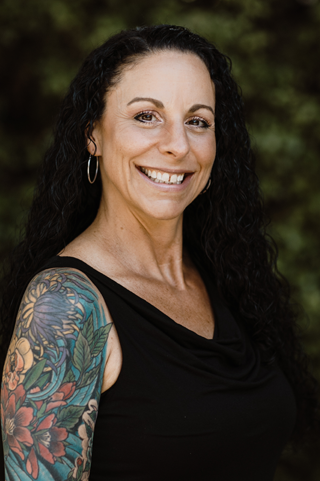 I have lived in Santa Cruz most of my life and I absolutely love it! Prior to joining New Street Dental, I worked in a chiropractic office setting for 16 years. I am new to the field of dentistry and feel very fortunate to work in such a wonderful office, meeting and working with patients and being part of this most amazing staff. I am ambitious, love learning the nuances of my new position and always strive to provide the best service that I can.
I have 2 grown children, a daughter, and a son and when I am not in the office I love spending my time walking along our lovely coast, hiking, fishing, listening to music, and enjoying time with my husband, family, and friends.
Meg
Registered Dental Hygienist (RDH)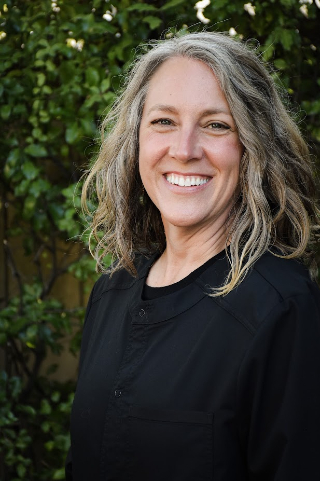 In 2008 I graduated from the Foothill College Dental Hygiene program and have been working as a hygienist on the peninsula since.
I am thrilled to join the wonderful team at New Street Dental. I moved to Santa Cruz in 2015 and love that I can now walk or bike to work. I enjoy getting to know and care for patients in the dental setting and hope to help each patient reach their optimal dental health.
When I'm not at work I like to spend my time outside, gardening, visiting my parents, and working/relaxing on my boyfriend's family property east of Mount Hamilton.
Kathee
Registered Dental Hygienist (RDH)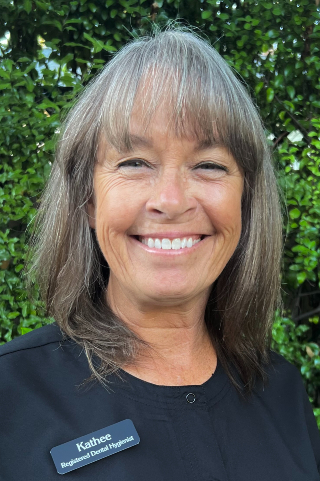 A California native, I have called Santa Cruz my home since 1977. I am an
Air Force
veteran and spent 4 years at Vandenberg AFB as a dental hygienist. In 1989 I graduated from the
Cabrillo College
Dental Hygiene Program and have worked in the Santa Cruz area ever since.
As a hygienist I truly enjoy inspiring patients to achieve and maintain optimal oral health.
I'm thrilled to have been given this recent opportunity to join Dr. McClure and his truly stellar staff, bar none.
Gardening, biking and fishing are some of my most favorite things in life to do… not to mention spending time with my husband, 4 adult children and 5 grand children!
Debbie
Registered Dental Hygienist (RDH)
Growing up in rural Northeast Oregon, I spent summers picking strawberries and winters making snowmen. My family made the big move to Santa Cruz when I was 16 and have lived here ever since. In 1993 I graduated from the ROP program and enjoyed the next five years working as a dental assistant. I returned to school and graduated as a dental hygienist in 2001.
I have worked with Dr. McClure since 2009 and really love being a part of this practice and the beautiful new office building. The relationships that I share with our patients makes my job fun. Helping them to improve their oral health makes it rewarding as well. I live on the west side of Santa Cruz with my husband and two kids and enjoy biking and walking on West Cliff.
Ann
Registered Dental Assistant (RDA)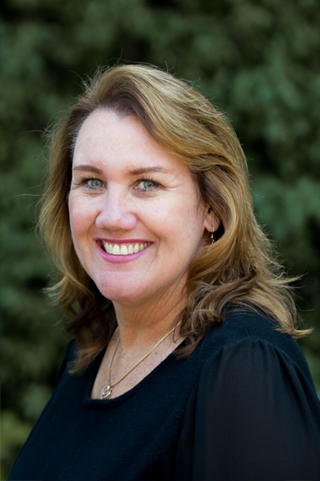 I grew up in San Jose and moved to Santa Cruz in 1991. I received my registered dental assistant license in 1986 and have worked with Dr. McClure since 1995. I feel very fortunate to work with such a great team. It is really rewarding to be able to provide such a high quality of care in a gentle, friendly environment. I have enjoyed getting to know our current patients and look forward to meeting our new patients and their families as well.
In my free time, I enjoy spending time with my children as well as gardening, baking, and walking.
Beth
Registered Dental Assistant (RDA)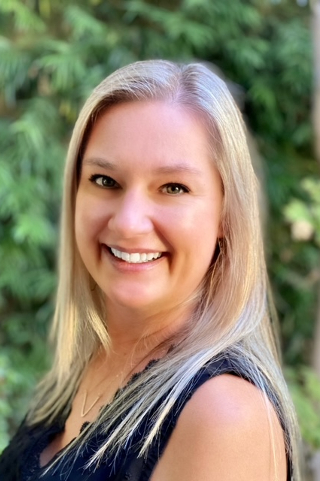 I was born in Napa Valley and relocated to beautiful Santa Cruz when I was 5 years old. I live in the Santa Cruz mountains with my two teenage daughters and my crazy dog, Luna. I started working in dentistry after graduating from the Santa Cruz ROP program in 1997. I absolutely love assisting the dentist and helping patients with their restorative and cosmetic treatment needs.
I joined Dr. McClure's team in 2019 and feel blessed to be a part of such a fantastic team of dental professionals providing quality care to our patients. In my free time, you will find me outdoors enjoying the natural beauty of Santa Cruz and spending time with friends and family.